D
o you find giving feedback the most challenging part of teaching? If so, you are not alone. Many instructors consider it a painstaking, time-consuming process.
To draw together experienced faculty and identify best practices, CTEL dedicated its inaugural Teaching Showcase event to the art of giving feedback. Featured panelists for the event included Dr. Michael Stevenson, Professor of Psychology; Dr. Andrea Stairs-Davenport, Associate Professor and Department Chair, Literacy, Language, and Culture; and Dr. Liz Turesky, Professor, Leadership and Organizational Studies. All have been recognized by students and colleagues for excellence in teaching.
As the session began, Andrea, Liz, and Michael first recognized that the mix of academic skills students in USM courses have today is much more varied than in the past, so faculty need to act as coaches rather than information disseminators. Because of this shift, the ability to give good feedback is even more critical to the practice of teaching.
As their conversation with attendees from many USM departments unfolded, Andrea, Liz, and Michael's recommendations related to 4 main themes.
Scaffold Assignments
Scaffolding assignments involves using low-stakes assignments, like discussion posts or drafts of higher-stakes papers or projects, to share formative feedback with your students on what they are doing well and where they need development to ultimately succeed. These low-stakes assignments prepare students to complete high-stakes assignments, like final projects or papers, which are designed to bring together knowledge and skills they've acquired across your course and give you an opportunity to provide summative feedback.

ANDREA recognized that if you notice students struggling with what to write rather than how to write for a high-stakes assignment, it's a sign that they don't know the content. She recommends redesigning the assignment to include more scaffolding so that students are better able to master your course's content.
Want to learn more about formative and summative assessments?
Drafts are an essential part of scaffolding.
Andrea, Liz, and Michael all require students to submit drafts of higher-stakes assignments so they have an opportunity to give formative feedback. This both mitigates procrastination and enables students to see where they're going off track on the assignment while there's still time for them to correct course.
MICHAEL pointed out that including drafts in an assignment's structure also helps students understand writing as an iterative process.
ANDREA recommended having students create their drafts in an online collaborative document application like Google Docs so that you can share changes, make recommendations, and answer questions online. Then, your feedback appears as if you are in conversation with students about their work.
Participants also mentioned using peer review of drafts as a scaffolding strategy, which helps students become better critical readers of not only others' writing but their own.
Want to provide your students with resources for peer review?
Summative feedback can be shared with the entire class.
Andrea, Liz, and Michael all shared that they also provide summative feedback for an assignment across the entire class' performance as a Blackboard announcement or email (or both). Obviously, this is a time-saver since you're delivering a message once rather than multiple times, but Andrea and Liz noted additional benefits to whole-class summative feedback.
ANDREA looks for and points out themes that she sees in students' work in her summary feedback.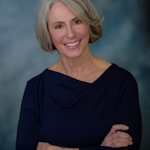 LIZ noted that she also uses her summary feedback announcement to raise questions and set up what's coming next in her class.
Regardless of whether you're giving formative or summative feedback, all 3 faculty panelists recommended recognizing and reinforcing what students are doing well.
ANDREA stated that feedback should lead with a student's strengths, then follow with ways they can take their work to the next level, which can be conceptualized as "upgrades."
Want advice on giving better feedback on written assignments?
Use Rubrics
Whether you're giving formative or summative feedback, Andrea, Liz, and Michael all advocated for grading rubrics.
MICHAEL encourages instructors to think of a rubric as an outline of an assignment's grading criteria. Then, when students ask why they missed points on an assignment, your rubric will clearly demonstrate the reason.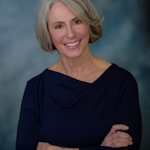 LIZ noted that the Leadership Studies program's philosophy is to "model the way," so when students give in-class presentations, she shares her feedback publicly using her rubric so students understand best practices for giving feedback. She also has students grade their own work using her rubric because they need to be able to critically assess their performance when they're in the workplace.
ANDREA has students use her grading rubric when they perform peer review. She's found that through critical review of someone else's work, students better understand an assignment's grading criteria and can see gaps in their own work.
MICHAEL shared that for ungraded assignments, he adds zeros in the all cells of a Blackboard rubric so it doesn't list numeric scores but still allows him to give formative feedback on each specific grading criterion. This practice indicates to students what their score would have been had the assignment been graded and clearly outlines areas for improvement on drafts.
Looking for grading rubrics to use in your class?
Manage Time
For several years, Michael has been teaching a fully online, 100-level course with enrollments of over 100 students. Delivering feedback to a cohort this large requires serious time management skills, but Michael has developed an actionable strategy.
MICHAEL sets due dates for all assignments on Sunday nights, then schedules nothing on Mondays except grading and answering emails. Although he sometimes he can't finish everything, his goal is always to complete at least two-thirds of grading and emailing on Monday, then he finishes the rest as quickly as possible during the week.
As Michael noted, timing is critical in fully online courses because formative feedback is far less useful if it's given after the next assignment is due. He also saves time by using Blackboard discussion forums for what he calls "homework," short written assignments that students submit weekly.
MICHAEL has students post their homework to a discussion forum to which all students have access. Then, he can give feedback both publicly, which models his recommendations for the entire class, and privately, which allows him to give more sensitive feedback to individual students.
Another strategy for saving time is posting examples of student work. Like rubrics, they model your expectations for an assignment.
ANDREA noted that she has observed students practicing supportive rather than engaged dialogue in discussion forums, so she provides models of both at the start of the term to set expectations. Then, if a student's contributions are more supportive than engaged, she can rely on the models to provide concrete examples.
Want to set expectations for online discussions?
Connect Individually
Andrea, Liz, and Michael all emphasized the importance of connecting with students individually.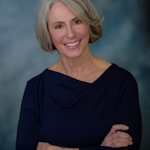 LIZ shared that she schedules a phone call with each of the students in her class, and during their one-on-one conversation, she asks 3 questions: What helps your learning? What gets in the way of your learning? What would you change? She noted that even though these conversations are a "high-touch point," they're well worth the time investment.
MICHAEL uses Zoom for one-on-one web conferences about paper topics in an online class he teaches with about 25 students. He has found that these discussions work better live than in writing because immediate feedback and dialogue are needed. He then sends the student a follow-up summary of their meeting via email.
Audience members noted that faculty could also have students write a summary for a one-on-one meeting, or the meeting itself could be structured similar to a performance summary in the workplace, with the student and instructor collaboratively recording a summary of their conversation.
Want to make scheduling one-on-one meetings easier?
Share a Google Sheet with your students so that they can sign up for individual time slots. CTEL has a
sign-up sheet template
that you can copy and share with them.
Join Us
The Art of Giving Feedback was the first in a series of panel discussions led by faculty experts that CTEL is hosting this academic year. We'll be covering many different topics—be on the lookout for what's coming up next in an upcoming CTEL newsletter.